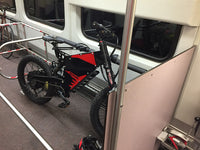 Against CO2, Green Traffic, are you ready to change?
Green technologies give us fresh air and better world. Still burn gasoline? Are you ready to change from now on?
Learn More
More about us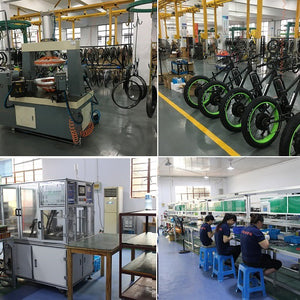 Our Work
Through our continuous efforts, HalloMotor has become one of the global suppliers of electric bikes, ebike motors, electric wheelchairs, electric golf carts, elecric scooters,Lithium batteries and various ebike parts and components. Through the continuous adoption of new materials and new technologies, we have been providing low-cost and high performance electric vehicles and Lithium batteries with high-quality workmanship and professional attitude in the field of personalized and custom DIY.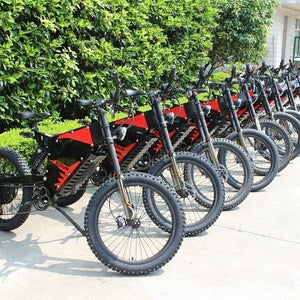 Our Products
Our company has an innovative and vigorous team, most of our senior executives have overseas study background, and have accumulated many years of management experience in the world's top 500 enterprises. Also, we are willing to listen to your voice. Welcome to our Online Shopping Mall and launch exciting journey of DIY, assembling your own dream E-Bike.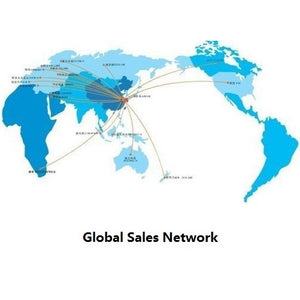 Our Networks
HalloMotor has already established its own global supply chain. In 2016, the European overseas distribution center was officially opened to provide local purchase, fast delivery service and strong return guarantee for EU customers. And at the end of 2016, we also established overseas distribution centers in North America, Russian Federation, Israel, India and Serbia. We will never fail to provide customers around the world with fast, secure and safe delivery services.
City transportation is so easy
With this small electric tricycle, private transportation is so easy, shopping is no any more problem, bye bye taxi! Or you can take your honey pet go anywhere!
Learn More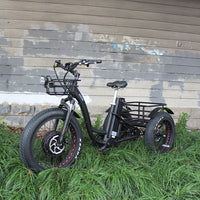 Testimonials
My name is Leif in Canada . In September of 2015 I had a stroke, leaving me with right side paralysis. My drivers license was revoked and I was stuck in the house for 6 months! I needed to do something to get out! Get moving! I refused to ride around in a powered wheelchair so, I bought an adult tricycle! Peddling was a challenge. I found your conversion kits and thought I'd try one! I bought the 48V 1000W front wheel kit, not knowing anything about ebikes, I put it together myself, literally with one hand! Wow, was I impressed! It's now been 10 months of riding with your system. I've learned so much about the brushless hub motor technology, I've put lots of thought and effort into making my trike the coolest, fastest and most energy efficient vehicle (mobility aid) in town! Thank you Hallomotor, you've saved my life!

Leif
SUCCESS! After 15 days more than 2000km I made it to Vietnam. I've been riding day and night, mostly sleeping while I was charging only. It feels like I've been traveling for a month! I charged an average of 3 times per day. Thank you for the 20A charger, I would never have made it without it ????

Have a great afternoon, and thank you for making an amazing adventure possible ???? greet the guys ????

Mathias
This product is superb. The quality was really good. It was easy to assemble and was extremely universal. It fitted to the wheel chair with no problems. It has given my daughter a new lease of life.

Kim Bowler
Your new FC-1 frame is MUCH stronger than this qulbix 76 frame. I am pretty surprised and shocked actually how thin of metal they use for a lot of parts on bike, even on dropouts of the swingarm, the metal is very thin and light compared to fc-1 bomber, it's not good strength. I think your FC-1 frame is really much better in many ways and I worry about the safety of this qulbix frame at high speeds. It looks very nice and is white and the finish on all surfaces is good (no scratches or marks), but the engineering and strength is not very good and I think this frame will not last me very long if I ride it very hard every day.

Vince